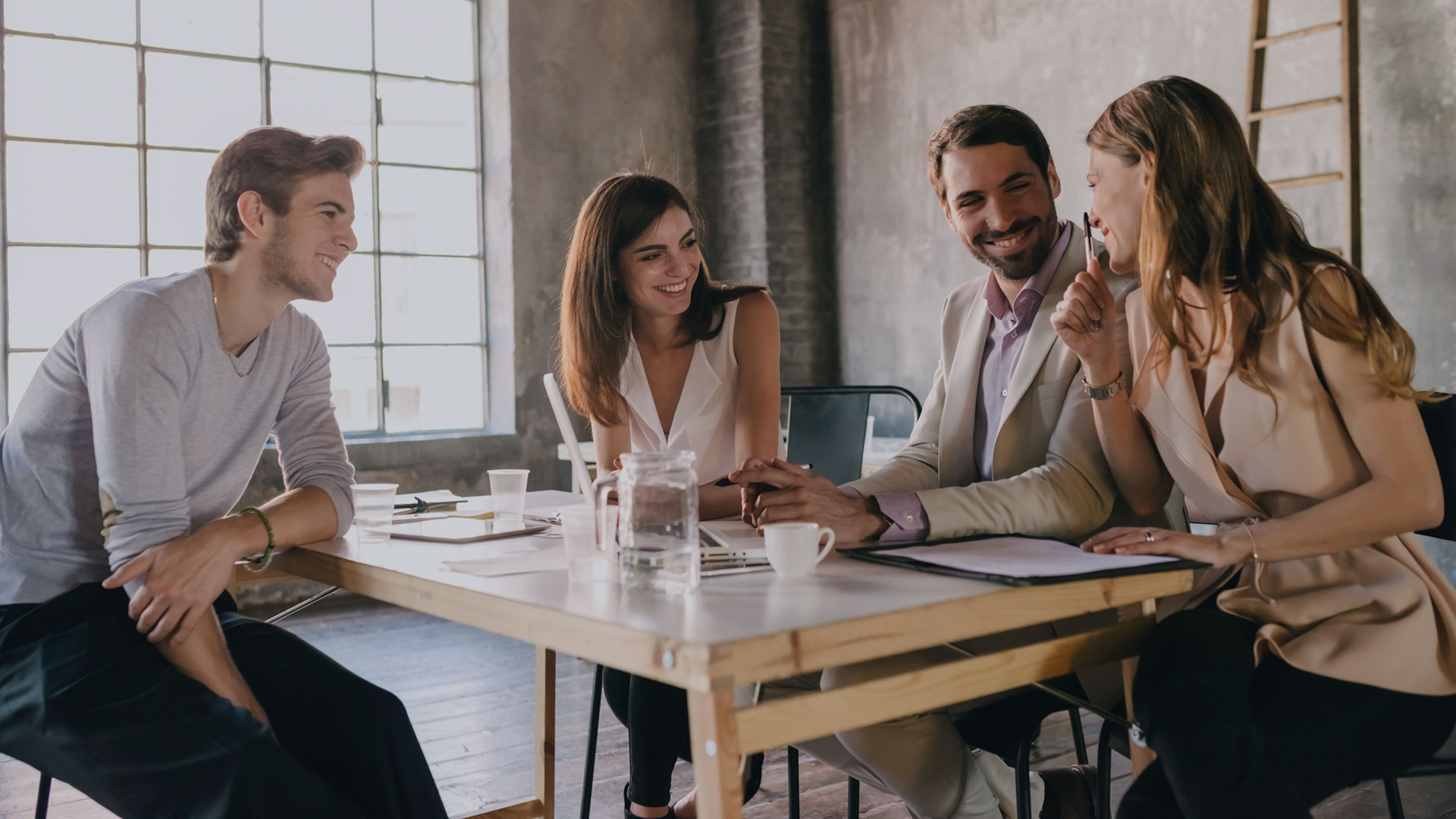 Engage. Succeed. Share.
We bring the power of ownership to your organization by aligning leadership, strategy and culture
Learn More
Helping your organization achieve what matters most
We're a boutique consulting company working in the finance sector in Switzerland, Germany, USA and Singapore. Since 2000, Prelude has helped hundreds of clients achieve higher performance and deepen their positive impact by tapping into the power of ownership.
We help transform businesses
Developing financial processes
We will help increase your bottom line with an SEO campaign that is specifically designed for your unique business
Graduate to better options as your business grows
Prelude diagnoses your financial position to reveal your best-fit products. Know and understand your options so you can make your most important decisions with confidence. Our goal is to find you a product that's perfectly tailored to your needs.
Our team of specialists are real people with real experience, here to help you make your best financial decisions yet.
See what our customers are saying
Our success depends on happy clients and we always look forward to hearing from you. Hear what other local businesses are saying about us.
Tempat Wisata Yang Sangat Bagus, Yang Recommend Sekali Untuk Tempat Berlibur, Bermain, Berenang, Bersantai Dan Bersenang2 Bersama Keluarga Tercinta... 😍😍😍
Rafi Aditya Widodo
Tempat luas banyak wahana memacu adrenalin terutama jet coaster dan kolam tsunaminya. Asli kalo disini bukan capek karena renangnya tapi naik tangganya. Overall puas banget si ga kerasa waktu berlalu ber jam jam
Rahmad Reynaldi
Dapet tiket harga promosi.. 48k/org. Lokasi sangat strategis. Dekat dg jalan raya yg lewatan bis. Di mana turun bis bisa langsung ke sini tanpa ngegrab (kalau mau jalan kaki). Pegawainya ramah.
Shella Dwio
Seru banget waterparknya, tempatnya luas dan bersih. Kalian harus cobain seluncuran yang paling tinggi disini, dijamin memacu adrenalin 😂😂. Jangan lupa ikutan tsunami untuk orang dewasa. Kamar mandinya bersih. Kesini waktu ada promo hanya 50K per orang. Seru banget deh pokoknya 😍🙏
Krisna Maulana
Seruuu banget ... di hempas sunami .. cocok utk berlibur bersama keluarga ... sayang tdk boleh bawa makanan dari luar dan kuliner yang disediakan di dalam kurang memuaskan .. jd tdk bisa berlama-lama didalam karena lapaaaaaaar .... 🙈
Ummu Raykhan
Puas banget maen air di hawaii water park.... Next time pasti balik maen kesana lagi.
Febry Satria
@hawaiwaterpark ramah sekali buat anak-anak dan kantong bapak-bapak, sepuasnya asal kuat sampe tutup boleh jugo dicoba buat nyenengin anak-anak. Apalagi ada Wakiki Beach-nya yang bikin seru bareng2 diterjang ombak buatan yang 1 sesi 4 kali ombak.
Eja Armaz Hardi
Tempat sangat bersih dan nyaman. Sangat sangat bagus di situ terdapat ombak buatan seperti sunami seru banget. Tidak boleh bawa makanan dari luar. Wahana sangat bagus dan penuh tantangan. Letak lokasi sangat strategis dekat jalan toll.
Happy Trianggono
Gila, seru banget main air di Hawai Waterpark,, banyak wahana yang bisa digunakan di area hawai waterpark jni mulai dari kolam renang biasa untuk orang dewasa, ada juga untuk anak-anak. Prosotannya juga macem-maecem ada yang santai ada juga yang bener-bener menguji adrenaline kita.
Achmad Dzikrullah
LET'S GET STARTED YOUR PROJECT WITH PROFESSIONAL WAY
Get in touch
and let us know how we can help